Raumgestalt, this is who we are.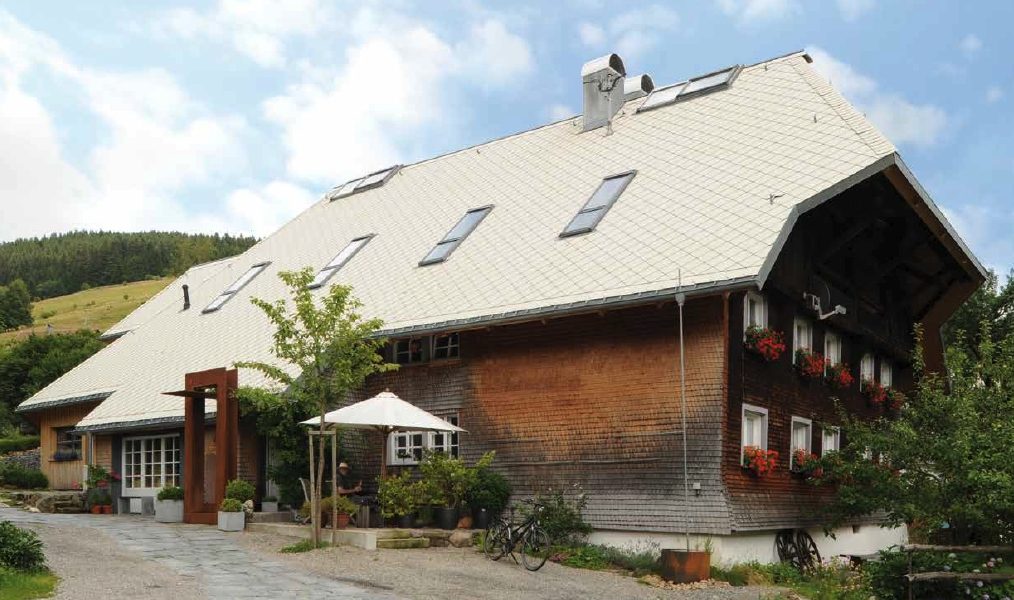 All of us.
Searched and found. Or just found without searching: The great Us at Raumgestalt has emerged since the year 2000 from an idea and a small Us. Women from our village felt like participating. Nowadays, also men actively support us in our warehouse in Bernau-Weierle. The large number of women is explained by the many delicate products that are made by hand as well as by our flexible working hours. Raumgestalt grows continuously – starting with one floor we now work on three levels and in an external warehouse. From just a few clever minds to six departments: design,assembly and packaging, outwork, administration, warehouse, shipping. And with constantly acquired fresh knowledge, by inspirations and communication: Every colleague's birthday is a welcome occasion for having a team meeting, along with cake and serenade.
Our idea of outwork.
The objects by Raumgestalt are multifaceted – and detailed. Accordingly, many hands are necessary to put them together. And as we are situated in the countryside, we have many of such helping hands in our surroundings. Outwork is quite complex: Students assemble cards and thus improve their pocket money. Young family mothers fill spare time and evenings with sewing and folding. Pensioners glue, hammer, put eyelets into diverse materials and use their craftsmanship skills again. Everyone is needed – and exactly how and when he or she can.

Our external warehouse.
On three levels many things can be done, but not all. Raumgestalt's warehouse is situated five kilometers away from our location in Bernau-Dorf – in an old carpentry in Bernau-Weierle. There we also take the opportunity to use a small carpenter's workshop. Cardboard boxes, furniture and components of our products are stored here. The white Raumgestalt van shuttles back and forth several times per day.
Raumgestalt: Quality from the Black Forest
Our suppliers.
Whenever we find the required competence and quality right around us, we prefer to work with regional manufacturers. Bernau makes it easy for us: In our region high-quality wood processing has always been a tradition. Our products made of stainless steel are produced in the Sauerland region, our porcelain is manufactured in Thuringia. What cannot be made in Germany comes from neighbouring European countries: Our glass objects are made in Poland and in the Czech Republic.